User:Acam001 - Stage One Wiki
Ann Cameron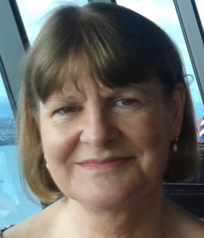 Current Position
I am a Professional Teaching Fellow in the School of Computer Science at the University of Auckland. I am also an undergraduate enrolment adviser.
Previous Employment
Before coming to the University of Auckland, I worked for several years as a software developer for a large financial software company.
2022 Semester Two Papers
CompSci111/111G (Course Coordinator / Lab Supervisor)
Compsci101 (Lab Supervisor)
CompSci130 (Course Coordinaor / Lab Supervisor)
Contact Details
Email: ann @ cs.auckland.ac.nz
Phone: (09)373-7599 Ext 84947 or direct dial (09)923-4947
Room: 413, 4th Floor of the Maths and Physics Building (Building 303)
Office Hours: Open door policy - please feel free to visit any time you like, or email for an appointment for an in-person or Zoom meeting.
This page was last modified 23:15, 24 June 2022.